Travel hackingis defined as simple steps and procedures adapted by travellers for availing free airlinetickets, various hotel discounts etc. for their travel. Unlike most of the hackings, travel hacking is not as negative and as illegal as conventional hacking of that of systems and closed loops computers. Travelling for free or even at a discounted fair on vacation is every travellers dream come true. Yes most of the people would agree that at some point in time every traveler wished that the cost and expense should have been lesser.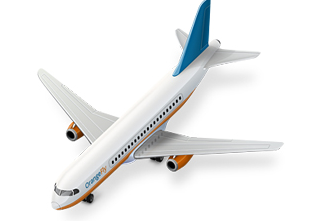 There are numerable sites online and books giving tips on 'travel hacking', under mentioned are few of the most common techniques used by the travel hackers all across.
1. Using travel companies credit cards. Most of the travel companies offer their own credit card services. It is a good option to apply for them as most of the times they come with lots of benefits like extra ticket, discounted airline tickets, hotels discounts, and extra mileage points.
2. Accumulate extra frequent flyer miles. Special offers and various schemes are offered to travelers using travel company's cards for purchase other than that for travel purpose. The travel companies have tie ups with various retailers and various stores where using such cards redeem extra miles.
3. Signing up for promotional cards. More often than not most of the travel and airline companies offer generic reward cards, using these cards allow the traveller to accumulate miles and are offered hotel discounts and discounts on airline tickets.
4. Searching multiple sites. Before booking any airline ticket for travel purpose, the traveler must check all the sites offering that particular flight. The cost may vary drastically, book the tickets from the site offering minimum discounts.
5. Book the cheapest flight. Lastly there may be a huge variation of fair in different flights; there are various sites which send alerts to customers whenever the travel price is lowest.
Following these simple steps, travellers can avail heavy discounts and enjoy the dream vacation with family and friends.