Mistubishi is a renowned company that never fails to produce home appliances new technologies, robotics, and also different kinds of mega yachts. However there is one yacht quite peculiar due to its uniqueness in design and engineering. Arc Angle, named after a divine entity symbolises on what Mistubishi had a keen vision on what its flagship yacht would become. With a staggering beam height of 8.6 metre and the minimum draft of 4.5 metres, the Arc Angle was built on the year of 2011. She is located at the coast of Philippines and the price is not that too painstakingly expensive, starting from a base line of 7,999,999 USD.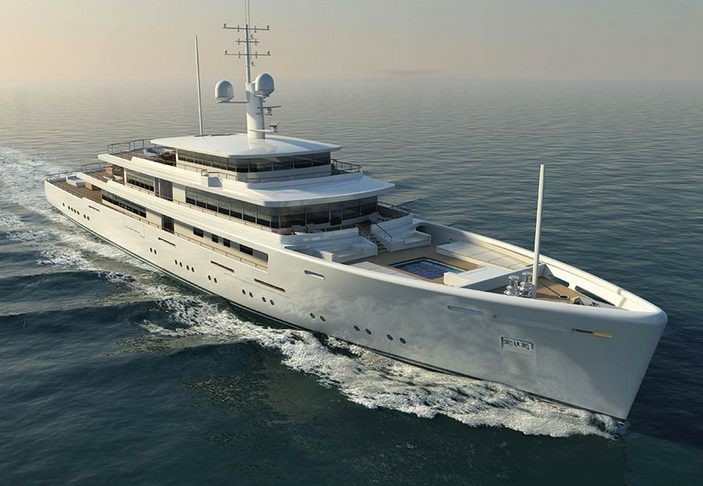 With a cruise speed of 10 knots and a maximum speed of 12 knot just in case if you're in the hassle of going to your desired destination, this yacht is perfect for urban outgoers. The hull material is made from pure steel to withstand huge tidal wave but still being able to be light in weight to travel and cruise at top speeds. She has a large fuel capacity of 160,000 litres, water capacity of 50,000 litres and also a holding tank of 5,000 litres which most yachts fails to deliver and this vessel does not have any flags attached to it.
She is one of the best yachts for sale right now because she is revamped with state of the ar t tender; a 7-meter tornando tender with 175HP Evinrude outboard engine, a Yamaha 1100 VX Jet Ski and also a 7 meter Hammerhead tender with 220HP Styre diesel-powered Jet Drive engine will make your jaw drop upon boarding the vessel. She also accommodates, one owner cabin, 3 VIP Suites, a Whopping 5 Guest Suites, a Captain's Cabin to ensure a win-win comfort between passengers and the Captain, 8 Crew Cabins, and also a Security Personnel Cabin.